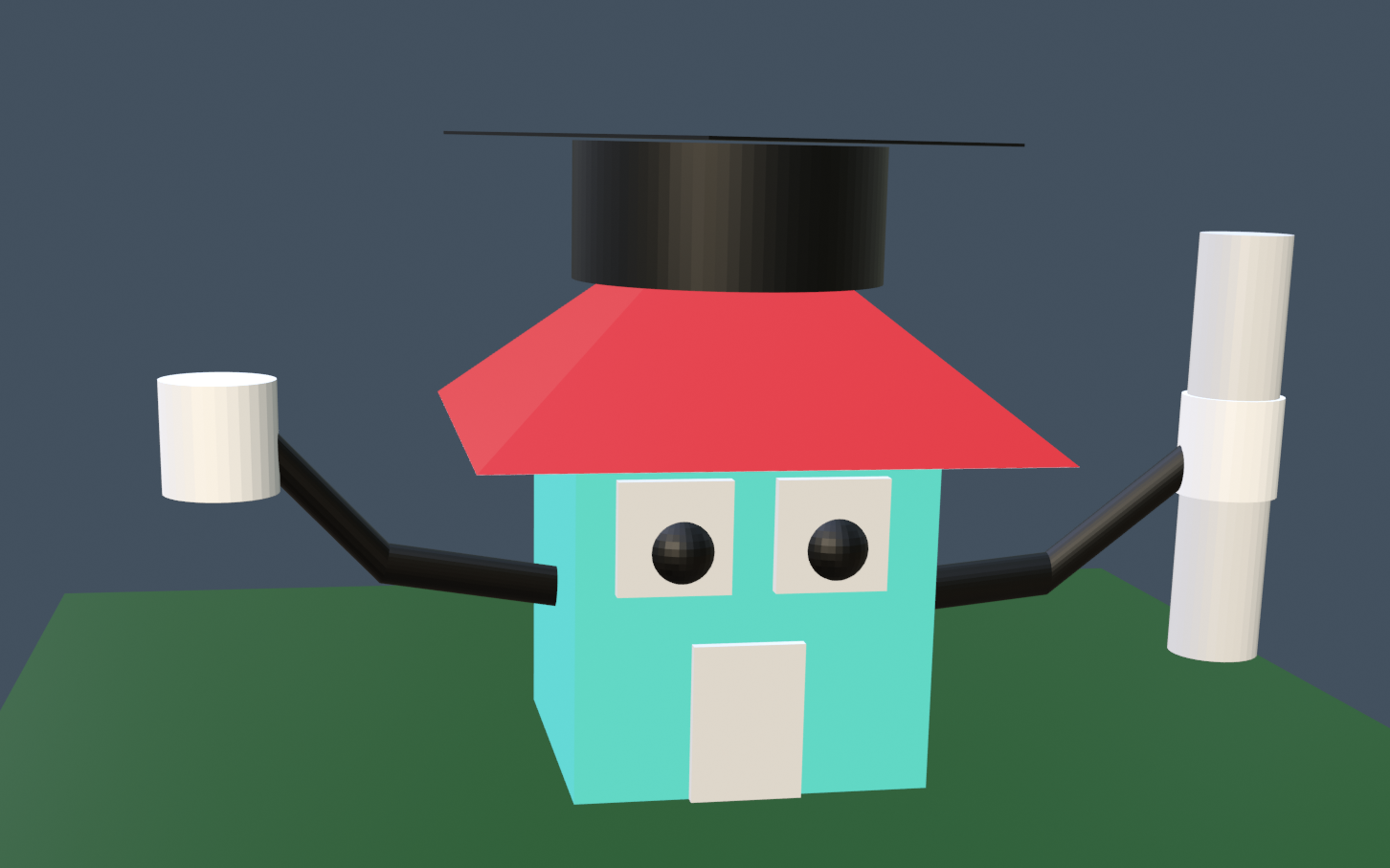 What is a Smart Home?
A smart home is a place designed and built to provide the highest level of comfortable living all year round. A well built smart home constantly monitors its environment, (even listens to the weather forecasts), makes decisions and takes actions based on the conditions of its surroundings. It knows when to turn up the heat, lower the shades or turn on the lights. If something unusual happens, like a water leak, the smart home system can send out alerts, preventing serious damages and costly repairs. High quality entertainment including multi-room audio and video distribution is also a well known smart home feature.
The First Steps
If you are planning to build a new smart home or thinking about transforming an existing dwelling into a smart one, please feel free to browse our web site to gather practical ideas for your project.
Our Smart Home Idea Guide contains every useful smart home feature we know about. We built a 3D Model Home to help our visitors to discover how a smart home can make life easier. We also made a Budget Calculator to give our visitors a general idea about the costs of building a smart home.
If you are not sure where to start, or you would prefer consulting with an expert, face to face, please don't hesitate to contact us. We offer a one time, one hour, free of charge, no obligation, online or on site consultation for our prospective customers, to discuss their best options getting a smart home system.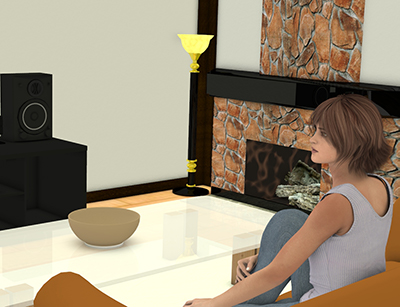 How about a Condo?
Apartments, condominiums and townhouses can be turned into super-duper smart homes, too. We can't think of any smart home feature, exclusive to million dollar mansions. It may take a little bit of research to find the best suitable hardware and some paperwork to get the permissions from the strata council, but everything else works the same way as with single family homes.
Most of the recently built (last 10-15 years) multi family dwellings are pre-constructed with features such as structured wiring which can support smart home features. To find out what is already in your home, you may need to consult with the strata office. If you need expert assistance or if you are ready to furnish your home with smart and sensible technology, please let us know.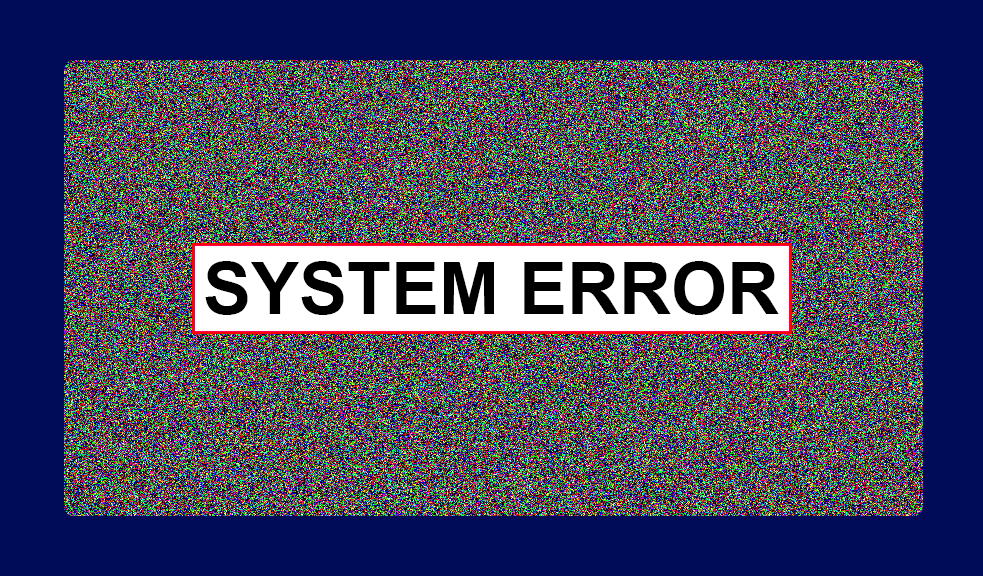 When Things Go Wrong...
If the unthinkable happens and your smart home breaks down, we are here to help! We are assisting home owners and other smart home builders to diagnose and repair ailing control systems since 2001.
Modern Technology, (which smart homes are also built on) due to its complexity can be vulnerable to malfunction. Most errors can and will be detected and corrected during the testing and commissioning of your new smart home.
But even after the most vigorous testing, errors may remain in the system, and won't even show up until a few weeks or months later. This is why warranty and service agreement with fast response time is key to the long term success of a smart home.
Thinking about after care. It should be part of the process selecting the right team to build your new smart home. This is when sometimes the lowest bidder may cut corners to impress you with their unbeatable price. Be prepared to ask the right questions. The Warranty section of our Idea Guide could help to arm yourself with the knowledge you need to work through this very important part of your project.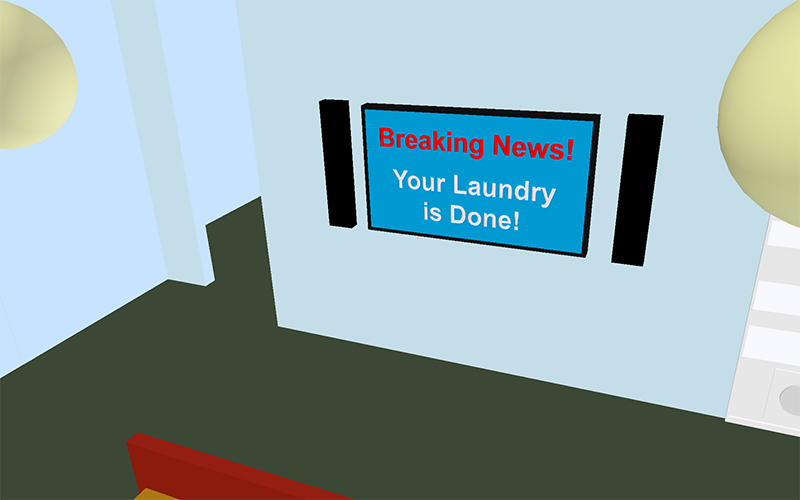 Smart Entertainment
Entertainment in a smart home is a privileged feature. It gets superior support from the control system and it is also utilized very extensively for alerts and notifications.
If you can pause your favorite TV show in the Living Room to continue watching it in the Media Room, and as you walk around, the lights are turning on to show the way, then you probably live in a custom built smart home.
In a custom smart home the entertainment system works together with just about everything. If the phone rings, the smart home turns down the music. If the washing machine is finished, a reminder shows up at the bottom of the TV screen. If the garage door stays open for too long, a voice reminder plays over the house speakers. You can find many more examples in our Smart Home Idea Guide.
I Bet, My Alarm Clock is Smarter
Can a smart home system wake me up?
Yes it Can! In today's stressful World, it is very important to start your day right and to finish it with a good night sleep. We developed a special method to build a personalized sequence to smoothly wake you up in the morning (or whenever you like) and to gently lead you to sleep when the day is done. You can find out more on how it works in the Scheduler section of our Idea Guide.
There is a time for everything
In a well designed modern control system, the majority of the daily routines happen automatically. The system knows when to heat, cool or shut down the lights. The home owner however, have full control over these events via schedulers and event handlers.
Take it to the limits
A custom made smart home system can go even further. It can allow to create new events, to control just about anything in the house. We only have one criteria when it comes to smart home technology: If you are going to use it, we are going to build it.
Light Commercial Systems
Conference rooms, classrooms, business computers and multi-media workstations, we got you covered in all departments. Smart technology can make life easy at the work place, too.
Link it all together
If you like to work from home or need to access your files at home while in the Office, we can build an on-demand, smart home controlled link between the two. The smart home system can physically shut down the secure link, when it is not in use. There is no easy way to break into a system which is not on!
How to control the costs of a smart house?
When building a smart home, the extra features may increase the budget slightly, compared to the cost of a not-so-smart home. In most cases though, this increase is not significant. We can also eliminate redundant elements by tasking the smart home system to control otherwise individual systems.
Smart homes are for the rich. Change my Mind.
It is possible to transform any place into a smart home, with a lot of cool and useful features for as little as 50 bucks. (batteries are not included) The trick is, that you have to learn how to do it! If learning and experimenting is your cup of tea, we can help you to get started. Take a look at our Automation for hobbyists section, to get started.